We are proud to announce that new versions of Screensaver, Wallpaper and Animation Makers were released today.
What's new in these versions?
First of all, the Underwater effect was improved. Now it looks more realistic and has more options for tuning.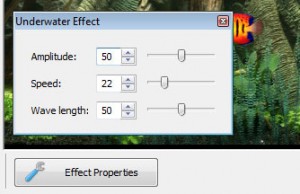 Second, the new Electric discharge animations were added.
And finally, in Animated Screensaver Maker 3.0.2 we fixed a bug that sometimes led to a crash on multi-monitor systems.