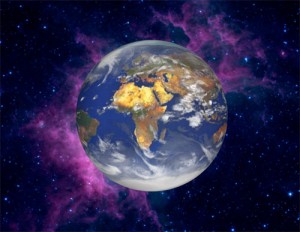 It is quite simple to create a space scene like this. You only need two things.
1. The photo map of any planet. (For this lesson I peaked up the Earth map.)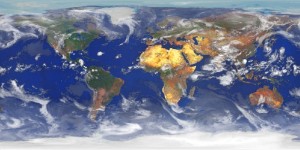 2. A background image with stars, nebulae, or the Milky Way.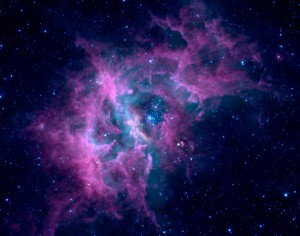 As long as you have all these pictures, just open your DesktopPaints' editor and load the first image (the planet map) as the scene background.

Then set the effect to "Glass ball".

Set the "Ball scene motion" to "Spin right".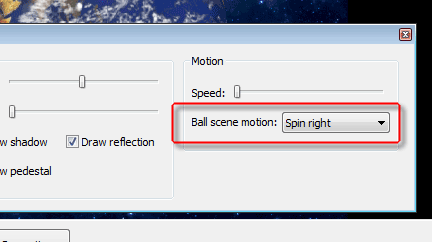 And the final step is loading the space image as the background behind the planet. Set the Background option to "Use image" and load the second image.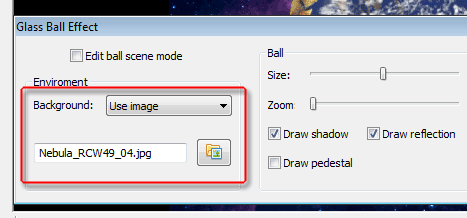 That's it! The space scene is ready. Optionally, you can change the size of the planet and its position.