In this lesson we will use boundary controls to bring a new fresh look to one of the standard animations:
To create an animation like this, add to your scene the "Magic dust 3" object (Add Animation > Moving Objects > Standard Objects > Miscellaneous).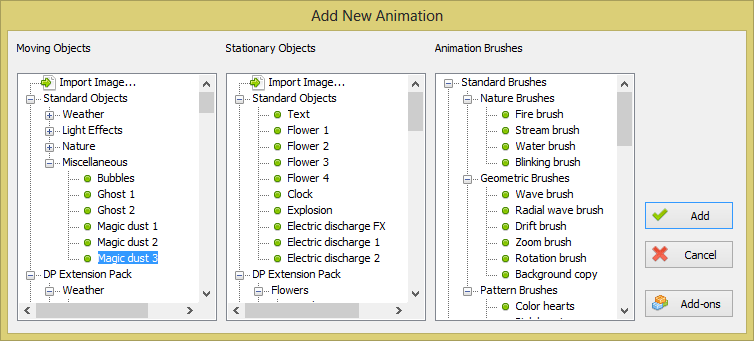 On the "Motion properties" tab, set the Direction = 107.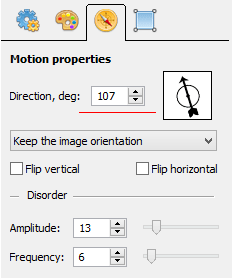 Activate the "Boundary properties" tab and drag the corners of bounding rectangle to the position where you want to place your fountain.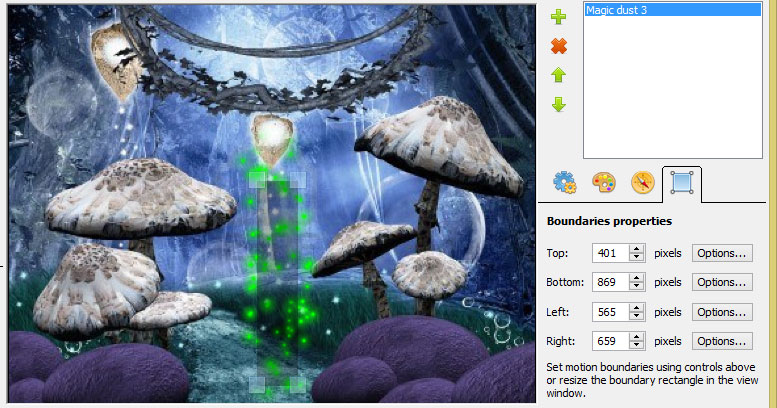 Click one of the "Options" buttons on the "Boundary properties" tab to open the Interaction Properties tab. Activate the Top Edge tab and set "Fade out" = 1000 and "Fade in" = 500.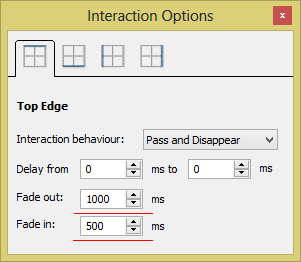 On the Right and Left Edge tabs set the "Interaction behavior" = "Pass and Reflect".