The last update in this year adds to your animation makers two new tools and one improvement.
The first one is the radial wave animation brush for simple but cool animation effects.
The second tool is the text object with fade in/fade out effects.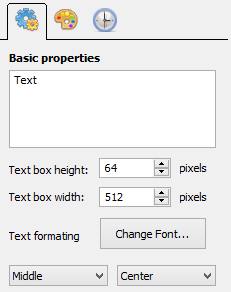 And the last small improvement is optimizations of the GIF import function that reduces the project file size and the size of standalone wallpaper/screensavers.